Meghan McCain — who said earlier this week that she found Karl Rove "creepy" — said Thursday she wished the former Bush advisor would just "go away."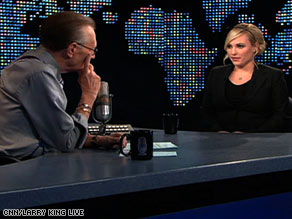 "The DNC just did an ad, and it has Karl Rove, Newt Gingrich and Dick Cheney as the new faces of the Republican Party," she said on The View, adding that the party's young people like herself were looking for "new energy and new blood."
"It's very unprecedented for someone like Karl Rove or Dick Cheney to be criticizing the president," said the 24-year-old daughter of former GOP presidential candidate John McCain. "It's very unprecendented, former vice president, and obviously Karl Rove, and my big criticism is: you had your eight years, go away."
Filed under: Karl Rove • Meghan McCain