A few hours after her fateful fall on the ski slopes, Natasha Richardson appeared "disoriented … with signs of confusion, a concussion," according to a medic who radioed hospital staff from the ambulance.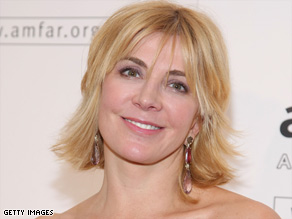 In tapes of the 911 call obtained by Canada's Globe and Mail, the actress's condition initially appeared mild.
"10-17," the medic says at 1 p.m. on March 16, meaning he has arrived after a call to the 911 dispatch center near Mirabel, Quebec, in response to Richardson's fall at the Mont Tremblant ski resort. "Uhh, we're still waiting for the patient."
Richardson, who was then feeling lucid, had declined treatment.
"There's a [ski] patroller who just went by, who tells me it's a 10-3," the medic reports to dispatch at 1:11 p.m. In ambulance code, 10-3 indicates the job is cancelled.
But as mid-afternoon approached, Richardson began to experience severe headaches and the dispatch received another emergency call from the hotel, this time with the code "17-Delta-1," which indicates the situation is now classified as "dangerous."
Within 45 minutes, the medics had rushed Richardson into the ambulance and were headed to the Centre Hospitalier Laurentien in Sainte-Agathe, a local hospital.
Filed under: Natasha Richardson