Viewers have learned that television's no-nonsense Judge Judy cuts through the bull and gets to the heart of the matter.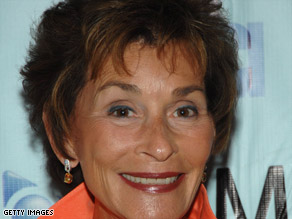 On Monday night's "Larry King Live," Judge Judy turned her sharp legal mind to matters of the economy, sharing why she thinks Americans have what it takes to navigate the hard months ahead. And she also has some advice for President Obama and sharp-worded assessments of Bernie Madoff and AIG bonuses.
Here's a portion:
Larry King, host: The polls show the public worried about the economy. You had Warren Buffett on, and we had him on. And he called it an economic Pearl Harbor. When you look around, what's your take?
Judge Judy Sheindlin: A lot of people are scared. A lot of people who had money don't have money anymore. A lot of people who didn't have a lot of money have a lot less. And I think everybody is frightened because for the first time - at least in my memory - people like Warren Buffett are saying that this is not a good thing.
However, I do believe that this is a great country. And I do believe that. I think the fundamentals of America are strong.
This country has a wonderful spirit. And I think that, in the end, the spirit will take it through. It may take a couple of years. I wish I were younger so that I would have more years to enjoy it. But I think we'll be fine.
Filed under: Judge Judy • Larry King Live