On Tuesday night's "Larry King Live," guest host Joy Behar talked about whether the Rihanna/Chris Brown case sends a dangerous message with guest Robin Givens.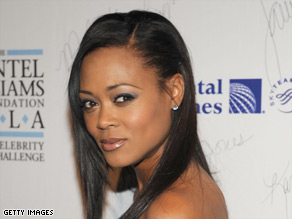 Behar: Does this Rihanna/Chris Brown [story] bring up bad memories for you?
Givens: Yes, it does.
Behar: Tell me how you've been feeling lately while you're watching this on television?
Givens: Even sitting now, you know, here with you, it shakes you up. You know, you begin to sweat. You begin to feel sad all over. ... It's hard to sit here.
Filed under: Larry King Live