I am supporting the economic stimulus package for one simple reason: The country cannot afford not to take action.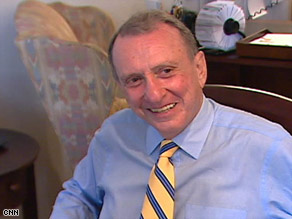 The unemployment figures announced Friday, the latest earnings reports and the continuing crisis in banking make it clear that failure to act will leave the United States facing a far deeper crisis in three or six months. By then the cost of action will be much greater - or it may be too late.
Wave after wave of bad economic news has created its own psychology of fear and lowered expectations. As in the old Movietone News, the eyes and ears of the world are upon the United States. Failure to act would be devastating not just for Wall Street and Main Street but for much of the rest of the world, which is looking to our country for leadership in this crisis.
The legislation known as the "moderates" bill, hammered out over two days by Sens. Susan Collins, Ben Nelson, Joe Lieberman and myself, preserves the job-creating and tax relief goals of President Obama's stimulus plan while cutting less-essential provisions - many of them worthy in themselves - that are better left to the regular appropriations process.