by Joe Biden, Vice President of the United States
For years, we had a White House that failed to put the middle class front and center in its economic policies.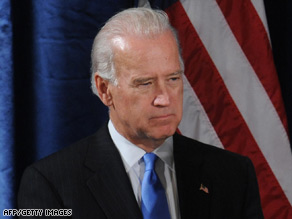 President Obama has made it clear that is going to change. And it's why he has asked me to lead a task force on the middle class.
America's middle class is hurting. Trillions of dollars in home equity, retirement savings and college savings are gone. And every day, more and more Americans are losing their jobs.
For the backbone of the USA, it's insult on top of injury. Over the course of America's last economic expansion, the middle class participated in very few of the benefits. But now in the midst of this historic economic downturn, the middle class sure is participating in all of the pain. Something is seriously wrong when the economic engine of this nation — the great middle class — is treated this way.
Filed under: Economy • Vice President Biden