Caroline Kennedy has given up her bid for the U.S. Senate seat vacated by Hillary Clinton.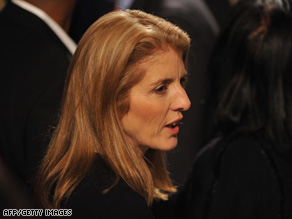 In a one-line statement citing personal reasons, the widely considered front-runner said Thursday she told New York Gov. David Paterson a day earlier that she was no longer interested in the job.
"I informed Governor Paterson today that for personal reasons I am withdrawing my name from consideration for the United States Senate."
The statement, provided by Kennedy's press person Stefan Friedman, was issued after hours of divergent reports Wednesday evening.
Do you agree with her decision?  Leave a comment and get the discussion started!
Filed under: Caroline Kennedy • Larry King Live